Fifty Peaks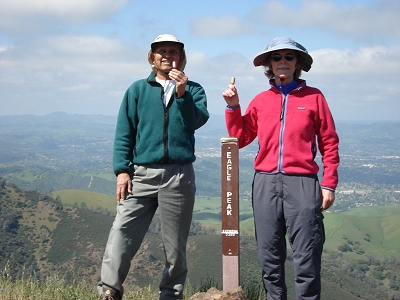 Celebrating their birthdays is very important to most people. They expect friends and relatives to acknowledge their birthdays by giving presents and hosting parties. But what exactly are they celebrating? That they did not die during that year? I can understand celebrating a few landmark birthdays: eighteen (adulthood), twenty-one (legal alcohol consumption), sixty-five (Medicare), and maybe 100. I believe a celebration should be reserved to mark some accomplishment. Celebrating a wedding anniversary, a graduation, or a promotion makes a lot more sense. That was the philosophy behind my decision to celebrate my fifty years in the U.S.
I arrived in New York on September 14, 1960. I had graduated from Bombay University and was headed for Stanford to pursue an M.S. degree. I had a chance for a unique experience and I took it. I boarded an 8,000-ton freighter that was going non-stop from Mumbai to New York. I was seasick for the first three days even though the ocean was fairly calm. I suppose that's why most people prefer cruise ships weighing 70,000 tons and up. The freighter provided no entertainment, but I had plenty of opportunity to talk to the crew. The ship was registered in the U.S. and had an all-American crew. Besides, there were eleven other passengers with whom I could converse. They were mostly students from India going to the U.S.
As the ship entered the Suez Canal, it stopped. A boat pulled up alongside and two Egyptian tour operators boarded the ship. They suggested we leave the ship and go with them for a tour of the Pyramids and a few other sights. The Suez Canal has no locks, but the ship would still take about ten hours to pass through. We could re-board the ship at Port Said, at the canal's northern end. The crew had told us beforehand that many passengers on previous voyages had taken advantage of this opportunity. However, the captain had warned us that the ship would not wait for us. Young and stupid, several of us gambled on the honesty of our tour guides. We did get back onto the ship without incident, but for many years afterwards I wondered how I could have taken such a chance. If our van had broken down or we were robbed, what would I have done? I would have been stranded in a foreign country, with just the clothes I was wearing. A frightening thought, indeed.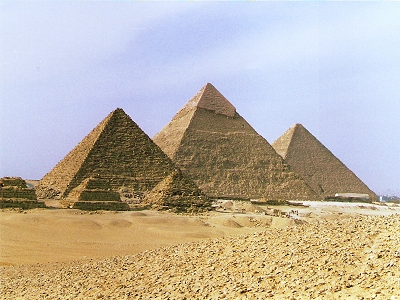 My decision to come to the U.S. changed my life for the better in ways I could have hardly imagined. I consider this to be the first seminal event of my life. To celebrate this event, on September 14, 2010 Joy and a few friends and I went to Angel Island in San Francisco Bay. Angel Island was once an immigration station. We climbed Mt. Livermore, a 781-foot high peak that has spectacular views in all directions. That would have been celebration enough for most people, but I chose to stretch it out for almost a year. Joy and I would climb one peak, or a significant viewpoint, during each of the fifty calendar weeks that followed. We could climb more than one peak in a week, but only one each calendar week would count towards our goal.
Mt. Davidson, the highest peak in San Francisco, was one of our early climbs. It is possible to drive to within a very short distance of the top. But, just for fun, we started at the ocean near Great Highway and Wawona streets. We reached the top after threading our way thru Stern Grove, a peaceful oasis, and interesting neighborhoods, some quiet and others bustling with activity. At least a few peaks in subsequent weeks would provide us with a choice of either driving almost to the summit or making an all day hiking excursion. Though we never drove to any summit, we did select the route based on weather, time of year and our own mental and physical state.
Site Navigation