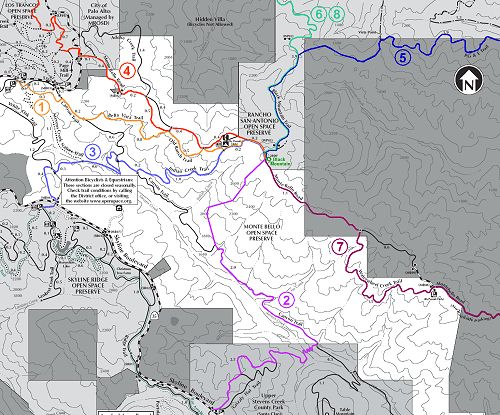 The Black Mountain Brouhaha map shows the full length of three of the routes (days 1, 2, and 3) and the upper portions of the other five. The summit of Black Mountain appears just above the center. This Web-page version is just large enough to show the basic layout.
For more detail, you may view or download any of the following:
PNG image file, 702kb, 2336 x 1488 pixels. This will display in your Web browser, but you will probably need to scroll both vertically and horizontally.
Adobe Acrobat® (PDF) file, 903kb. You can use the facilities of the free Adobe® Reader® for displaying and printing. If you do not have Adobe Reader, you can obtain it here.